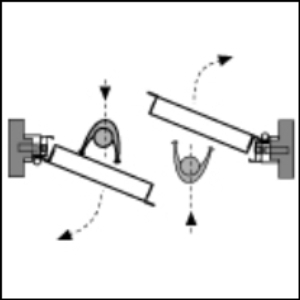 Andreu continues to improve and seek solutions to provide answer to market requirements. Thus, Andreu presents the total renovation of its iconic Double Opening Sense fire-rated door: the new TURIA TDO (acronym of Two Directions Opening).
The new TDO is the improved version of the successful Turia DSA, whose European certificate validity has expired recently.
Its key advantages are:
* Increasing of clear opening, because TDO frame goes until 68 mm, instead of 100 of DSA model.
* Increasing of the fire resistance, going to 90 minutes instead of 60 min of the DSA.
* Test report does not expire.
TDO door is meant to be custom made for any project, as there are no standard dimensions. This door gives the option to large dimension doors (named MEGA TDO). This new model is offered in EI2 60 and EI290 rating, with or without porthole.
For further information, please visit our web site.