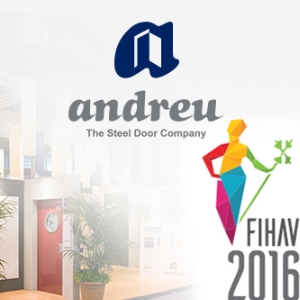 From October 31st to November 4th Andreu will be present at FIHAV 2016, International Fair of Havana, Cuba. This is the most important fair in Cuba and the Caribbean, and one of the most representative trade fair in Latin America.
Andreu, is achieving one of its main challenges for the coming years: to consolidate internationalization in America. That's why Andreu participates in major international trade fairs of the building sector.
FIHAV has more than 25,000 sqm of exhibition, around 4,500 exhibitors from over 60 countries, and an estimated 150,000 visitors. All this makes this trade fair an important and essential meeting point for foreign and Cuban businessmen. Participation of important foreign official and business delegations are expected, consolidating as a way to promote linkages and economic relations of Cuba with the world.
In its XXXIV edition, FIHAV is presented as an ideal space for the Spanish market, which is the third largest trading partner of Cuba. Therefore Andreu is commited to be present, once again, in such encounters, adapting to the demands of new international markets.