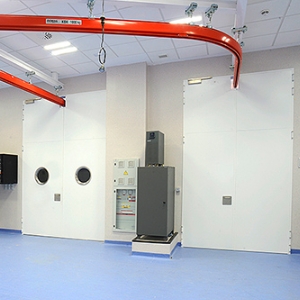 Andreu participates in the commitment for the R & D being part of the new building for teaching, veterinary care and research of Cardenal Herrera CEU University of Valencia.
Due to the uniqueness of the project Andreu was chosen for the hospital specialized in the area of small mammals, but also in the service of large animals, with the Teaching Farm and the Veterinary Research.
The personalized study of the project and the subsequent manufacture of Fire and Multipurpose doors, adapting to the demands of a complex design and therefore with very special characteristics, has allowed to achieve the main goal: to be an avant-garde center and a reference in the Valencian Community.