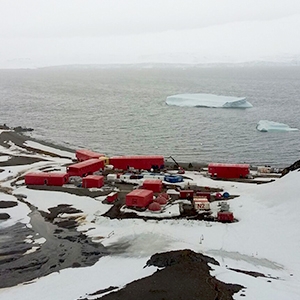 The Spanish Base in Antarctica (BAE) Juan Carlos I, managed by the CSIC, was opened in January 1988. It aims, conducting scientific projects for research coordinated by the Sub Research in Antarctica National of Natural Resource Program.
It is located on the SE coast of South Bay, on Hurd Peninsula in Livingston Island (Shetland South archipelago), about 20 miles sailing to the Spanish base Gabriel de Castilla, located on Deception Island.
Projects developed at the base deal with issues such as glaciology, geophysics and Integrated Ecosystem Study.
The doors present in the Base are fire rated and acoustic. These doors are suited to extreme environments and locations that require the highest quality and strict compliance.
The project was carried out with the Global Cleop Engineering.