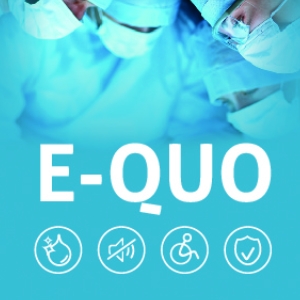 This new Andreu model connects the strength and protection of steel with the aesthetics of the laminate, which overcomes the microbial protection test, also providing resistance to impact, abrasion and scratches.
The steel frame allows an extreme protection of the opening of the room.
The rubber seal in leaf and frame provide the necessary isolation in hospital facilities.
All these features make the model E-QUO perfect for this sector; where hygiene, silence and durability are essential requirements